Created by Peter on March 4, 2013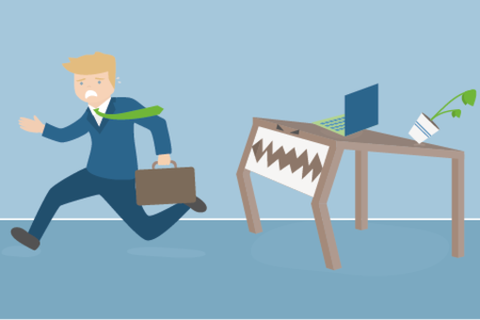 The productivity of the average worker has skyrocketed thanks to technology, but it comes at the price of a sedentary lifestyle. Mounting research suggests that sitting at your desk for eight hours a day can have a dramatic impact on your health. With the technology to support mobile work styles and a remote workforce, why are any of us still caught in the quagmire of the daily commute to our deadly desks, and will we ever see the day where big business decides to kill the office instead of its workers? The answer is YES! And it's already happening.
Join this session on Saturday, March 9th, 3:30-4:30p at the Courtyard Marriott in the Rio Grande Ballroom and hear from thought leaders:
● Cali Yost – CEO & Founder, Work+Life Fit Inc
● Jon Froda – Director of Brand Strategy, Podio (Citrix)
● Kate Lister – President, Global Workplace Analytics/Telework Research Network
● Richard Leyland – CEO & Founder, Worksnug
Have a question ahead of the session or want to share your thoughts during the session? Use #workshift on Twitter.